Looking for somewhere to find those back to school essentials? For all things education, from uniforms and stationery to books and art supplies, you can enjoy a stress-free experience and ensure your children are back to school ready at Mell Square. Here are our must-haves…
The Perfect Uniform:
For a tried and trusted school uniform head to Marks and Spencer to find crease-resistant dresses, gingham patterned skirts, polo shirts and a whole host of blazers. Add to this the non-iron shirts for less fuss, stain-resistant must-haves and the revolutionary StayNEW™ technology, which means less bobbling and colour loss, Marks and Spencer's has everything you need.
Looking for long-lasting footwear that can outrun the children? From stylish to robust, Clarks has the perfect pair to ensure your children have the freedom to learn and the ability to wander in comfort. Whether you opt for black or patent leather, a classic style or something a little more unusual, selected styles also feature AirSpringFX technology to absorb impact on every step and Agion linings, so feet will stay fresh throughout the day.
The Stationery Lover:
Whether you're looking for everything to be co-ordinated or stationery to brighten up a school desk, Mell Square has a shop for everyone. If you're a fan of quality stationery at a great value, WHSmith is the place to be, with pencil cases guaranteed to wow the class or a new diary to keep a track of the week.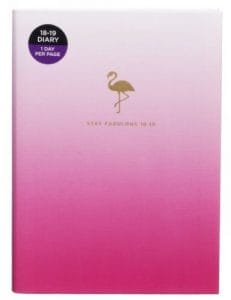 Looking for something a little easier on the bank? Poundland is set to shake up the stationery game with its desirable range of back to school essentials from co-ordinated monochrome to pastel shades, it's the perfect place to find matching everything.
For a simple shopping trip to get the kids ready for September, what are you waiting for?